I finally caved in and let Ben buy a new TV...obviously I'm stoked too. Kind of hard to believe that I'm this excited over a TV as well as dropping that much money on electronics. Since we moved into the new house and got everything arranged I decided a new dining set could wait. That little nook over the fireplace was screaming for something bigger...plus Ben was not looking forward to putting our 93 lb 27 inch tube TV up there.
We've both did extensive research and decided on either a Samsung or a Sony Bravia. Ben found a 1080p Samsung 40 inch...which literally fits our entire nook with less than 1 inch to spare. He got a smokin' deal on it through Newegg and saved us $600. I'm glad he hit the "BUY" button on the website this morning rather than me.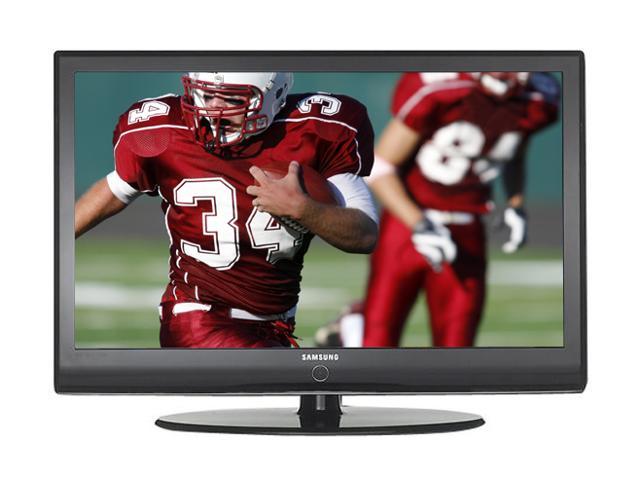 After we made the bug purchase, we tidied up a little and went to Lowe's and got fun yard stuff. A new lawnmower, weed-eater, hedge trimmer, rake, grill cover (for the new grill my dad gave us as a house warming present), roman shades for our bathroom, a new bigger umbrella for the patio table, and a few other odds and ends including some fresh herbs to grow on the patio.